Description
Specification:
| | | |
| --- | --- | --- |
| ITEMS | SPECIFICATIONS | RESULTS |
| Appearance | Yellow to white powder | Conforms |
| Loss on drying | ≤14.0% | 10% |
| Ashes | 6.5%-16.0% | 12.4% |
Welcome to inquire us to get the certificate of analysis for our Xanthan gum
Package of the product Cas 11138-66-2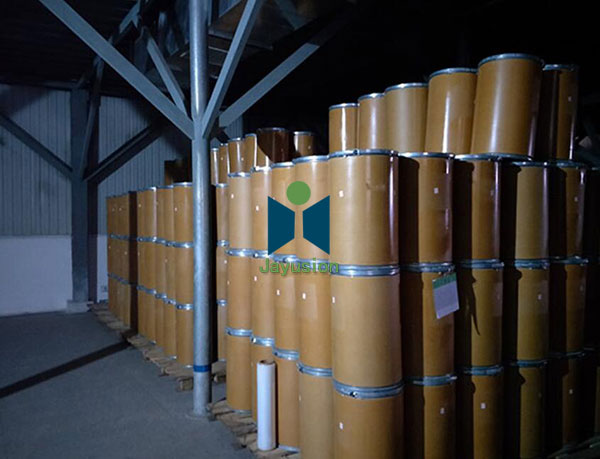 Application of it:
1. Drilling in oil industry, 0.5% xanthan glue solution can keep the viscosity of water-based drilling fluid and control its rheological properties, make the tiny bit parts of the high speed rotating viscosity, greatly save the power consumption, and in a relatively static drilling site remained high viscosity, prevent the collapse of borehole wall, easy to cutting debris discharge effect such as well.
2. In the food industry, it is better than gelatin, CMC, seaweed glue and pectin and other existing food additives. 0.2% ~ 1% is added to the fruit juice to make the fruit juice have good adhesion, good taste and control the penetration and flow.As a bread additive, it can make bread stable, smooth, save time and reduce cost.0.25% is used in bread filling, food filling and sugar coating, which can increase the taste and flavor, smooth structure of the product, prolong the shelf life, and improve the stability of the product to heating and freezing.In dairy products, ice cream added 0.1% ~ 0.25%, can play an excellent stabilizing role;Provides good viscosity control in canned food, can replace some starch, one xanthan gum can replace 3-5 starch.Xanthan gum is also widely used in confectionery, condiment, frozen food and liquid food.
3.Xanthan gum is also widely used in non-food and cosmetic stabilizers and emulsifiers, flavor products, frozen foods and liquid foods.
Safety of it:
It is not class dangerous chemical goods,the MSDS of it can be provided.