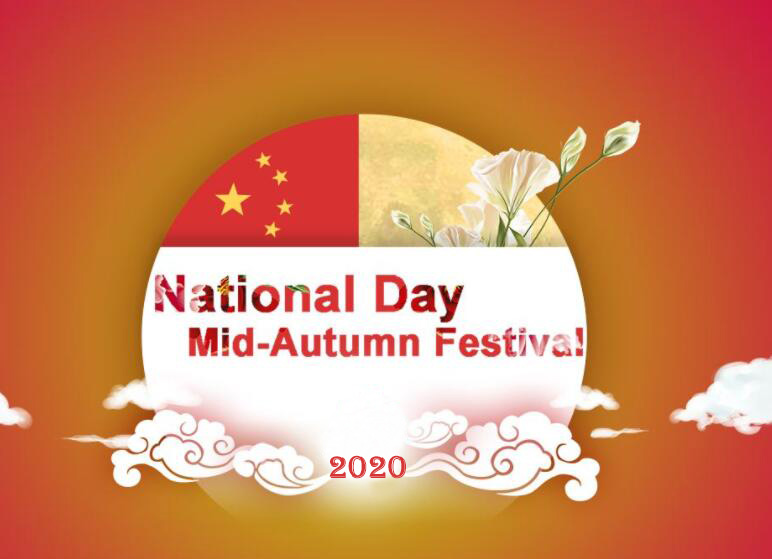 We inform the arrangements for 2020 year the National day and Mid-Autumn Festival as following:
1.Holiday time: From 30th,September to 8th,October. To recover official work fully is from 9th,October. And in addition,10th,October(Saturday) is normal working day.
2.During the holiday time,we also can keep in contact with our customers,and the enquiry/requirement also can be replied and arranged in due time within one day once received.